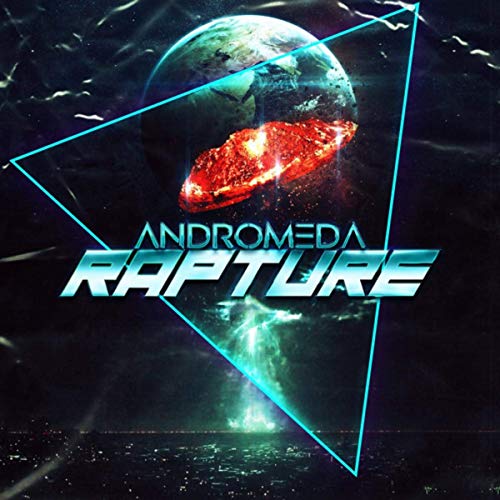 The songwriters and producers of EDM and electronica known as Andromeda have released their latest official single, "Rapture." The single has been proudly published as an independent release without the involvement of the corporate music industry on the Andromeda record label. Intense, evocative and futuristic, "Rapture" showcases Andromeda as one of the most imaginative EDM crews of the year so far and promises that they have plenty more where that came from.
Boston, Massachusetts' Andromeda cite as main artistic influences Diplo, Bassnectar, Nero, and ODEZSA. Andromeda's own sound takes elements from each of these and adds something fresh and unique for a result unlike anything today's music fans have heard before. With an emphasis on beats, narratives, and moving soundscapes, "Rapture" by Andromeda has a little something for everybody.
Asked to describe the overall meaning of "Rapture," Andromeda writes, "Rapture is actually a VERY metaphorical song about the destructive nature of humankind. Envy's vocals at the beginning represent how as humans, we are this destructive freight train that can't be stopped and we really don't care enough about how much of the an impact that has on the Earth."
The upshot of this tale isn't a happy one. The song's title is meant in the Biblical sense, that of doomsday.
"The other vocals represent how 'Mother Earth' will eradicate the human race," write the artists, "because even though she loves us, she's tired of us."
Andromeda have described their sound as "a fusion of Bass House, Jazz, Modern Pop, and Glitch Hop, as well as Progressive and Modern Rock." "Rapture" is preceded by twin 2019 releases, "All Alone" and "Hello." These tracks presage the drop of their debut album expected sometime in 2020.
"Rapture" by Andromeda on the Andromeda label is available from over 600 quality digital music stores online worldwide now. Get in early, EDM fans.
-S. McCauley
Lead Press Release Writer
"Rapture" by Andromeda –
https://www.amazon.com/Rapture-Andromeda/dp/B083XL5446/
Andromeda Official Instagram –
https://www.instagram.com/andromedamusicproduction/?hl=en
Spotify –
https://open.spotify.com/track/3bvME8h7KMB1wUz9rwrtGq?si=c0G1K_-nRlqTQDJqgjLPgw